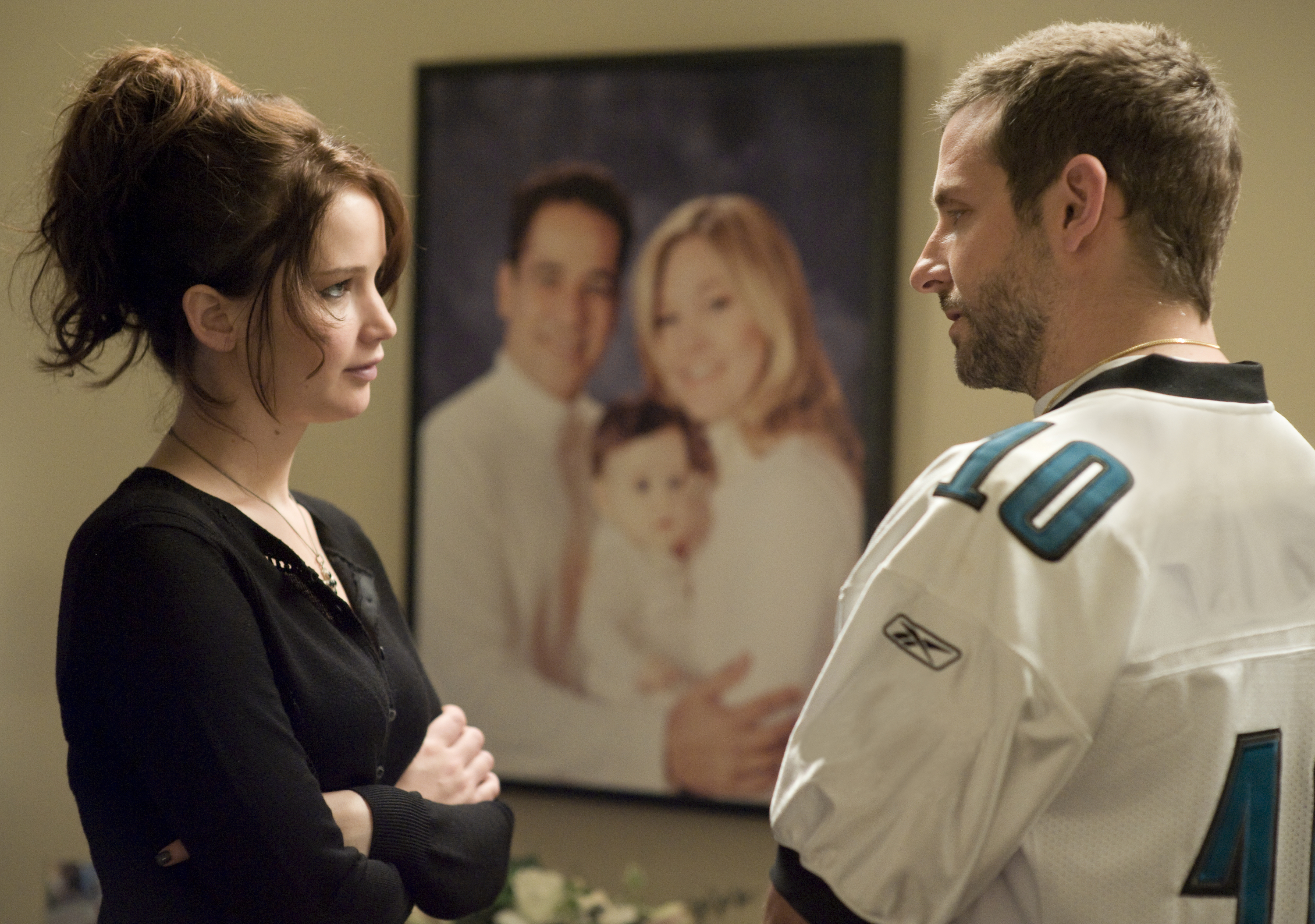 Lawrence and Cooper - stars or out of their depth?
The review I ought to have written about seven months ago... better late than never!
Silver Linings Playbook
is a film that entered the cultural zeitgeist suddenly with a string of seemingly sudden nominations during awards season. When all eyes were on
Lincoln
,
Les Misérables
and
Argo
, this unassuming indie romcom rushed up and demanded attention. Did it deserve its nominations and the awards that it won, or is this a case of the Academy getting it wrong?
The film opens with Bradley Cooper as a patient in a mental hospital. Initially, there's doubt. Bradley Cooper is best known for
The Hangover
trilogy and thus taking him seriously in a dramatic role is difficult - but following his performance here he's paved the way for a serious career. He displays both naivety in regards to his illness but there's also a fractured and angry side to him that you can see bubbling under the surface in nearly every scene he is. He's excellent at portraying the unpredictability of mental illness and he shines throughout.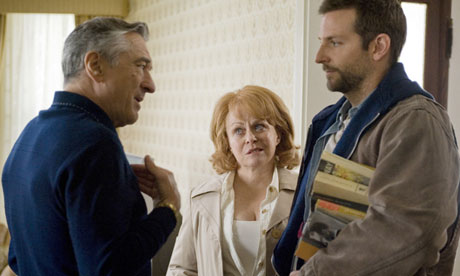 You talking to me?
The film details how Cooper as Pat struggles to readjust to life outside of a mental hospital. He's trying to get healthier, but mentions of his wife, who caused Pat's psychotic breakdown after he found her cheating, cause Pat to deteriorate further. His father, played by Robert de Niro seems to have more time for his "job" betting on football matches than he does for his son. de Niro for the first time in some time wakes up for this role. His disappointment at himself for losing his job is directed towards his son yet at the same time his fatherly instinct remains. It's refreshing to see de Niro in a role where he can act seriously. It feels like too long since we've seen him not in a comedic capacity, and he shows once again why he's one of the all-time greats here. He elicits sympathy for Pat, who at times can be difficult to empathise with as he's such an erratic character. Enter Jennifer Lawrence.
Jennifer Lawrence is on a whole other level from the rest of the film. She elevates what essentially is a quirky romcom with some dark themes pervading it to something special. She plays Tiffany Maxwell, a recent widow who's had a string of meaningless sexual encounters as she's so detached and distant since her husband passed away. She forms an odd friendship with Pat after offering to get him in contact with his estranged wife. Slowly as the film progresses, the pair bond over dance and their shared mental issues. It's an endearing pairing, but where it succeeds is coupling Cooper's naivety and frustration at his situation with the hauntingly vulnerable Lawrence. She deflects her weaknesses through a solid barrier of snark and blunt questioning, but when it falls she reveals a broken soul. She's so bitterly angry at how life has went for her and she uses Pat as a mental punching bag. Lawrence does an absolutely outstanding job at reflecting this raw hurt, and when she explodes with rage, it's as if Lawrence truly has undergone this emotional turmoil that Tiffany has. It's the sign of a truly great actress. Just look at how Lawrence shows both true anger and humiliation simultaneously in the image below.
Every scene Jennifer Lawrence is in is elevated to a new level.
It's a shame that despite the outstanding performance from Jennifer Lawrence and the impressive showing from Bradley Cooper that a surprising change in tone part way through the film deflates it somewhat. What was shaping up to be a bittersweet exploration of two characters relying on each other to heal from their mental wounds but being unable to process that because of said wounds strays into all too cliche rom-com territory. The climax of the film is so brutally predictable and it's disappointing. For a film with such unpredictable and complex characters - even the supporting cast - to fall into convention is saddening. Still, it's not entirely film-ruining and if you can overlook the cloying stench of cliche then there's a five-star film here.
Final Verdict: A stunning performance from Jennifer Lawrence who truly deserved that Best Actress gong at the Oscars. Praise must go to Bradley Cooper and Robert de Niro who put in layered and believable showings as well. An outstanding film marred by an all-too familiar ending.
****